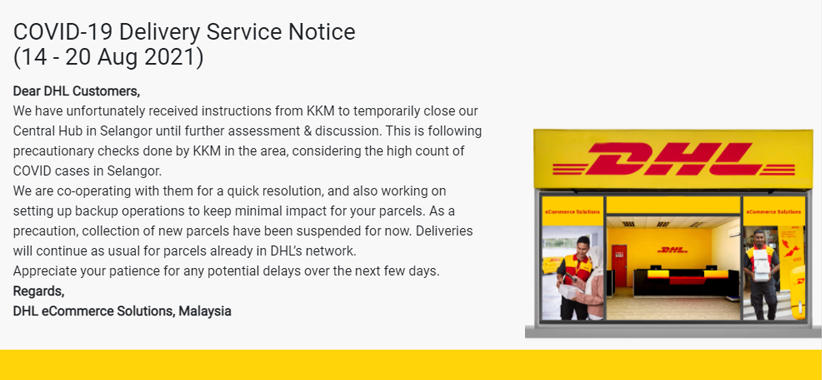 Shipment Delayed
Shipment delayed due to temporarily closing Central Hub in Selangor until further assessment & discussion. Collection of new parcels have been suspended for now. Deliveries will continue as usual for parcels already in DHL's network. Stay safe!
Our company will continue to operate, but it is highly expected that shipments would be delayed as the processing time would also be affected. We apologise for any inconvenience caused.
♥ Note:
slow shipment during this period; no urgent orders
all orders made/paid during this period will still be processed
customer service team will still be operating
please stay safe and pray for the best
We appreciate your kind understanding in this matter.
Thank you!